Zealous Advocacy to Resolve Your Legal Problems
We're the Legal Team You Can Trust.
CONTACT US TODAY
Personal Injury Attorneys in Chicago, Illinois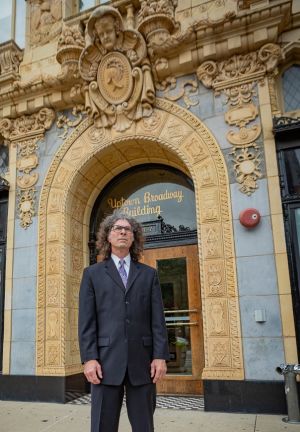 Accidents happen. However, when your physical and emotional health is in jeopardy as a result of someone else's negligence, it can be incredibly frustrating. A single accident shouldn't ruin your peace of mind and your future prospects. Whether you were hurt at the hands of medical malpractice or suffered in a motorcycle wreck, it's important to get in touch with an attorney.
If you're ready to get started, we're ready to help. Reach out to the Law Offices of John A. Culver, Ltd. here in Chicago to begin seeking the results you deserve.
Types of Injuries We Handle
Whether you were hit by a drunk driver or slipped and fell on dangerous premises, we'll walk you through your legal options. Our firm takes a goal-oriented approach to each and every case, including those involving:
Slip and falls

Catastrophic injuries

Other kinds of accidents
Personal injury cases can result in compensation for damage caused by the carelessness, negligence, or irresponsible behavior of another individual or organization. While those responsible in criminal cases are punished with fines and/or jail, in civil actions, those responsible for personal injury are required to pay financial amounts to compensate the victim. When an injury threatens your future, work with us to pursue the compensation you and your loved ones need.
Put a Dedicated Advocate On Your Side
Most insurance companies only have their best interests in mind when processing a claim. We want to give power back to where it truly belongs: with you. With the help of aggressive advocacy, you can feel confident knowing your rights are being fought for. Attorney John A. Culver has proudly dedicated his career to serving the people of Chicago and the rest of Cook County. Schedule your free case consultation today.